Tyler B's Wish – 2016, California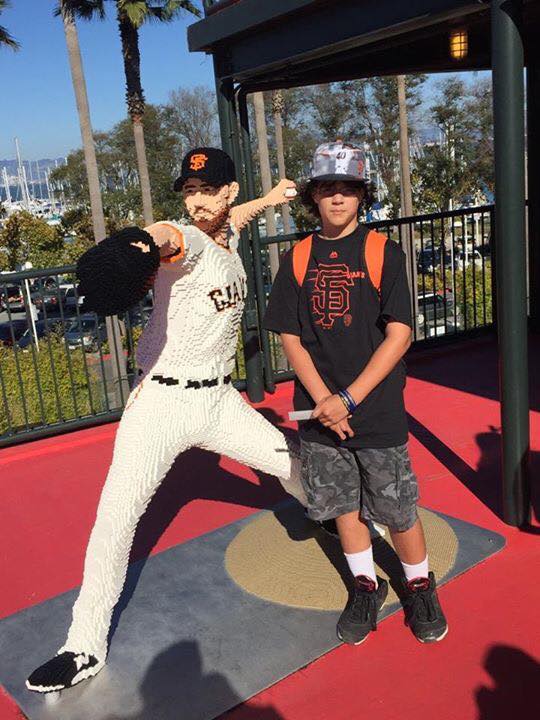 Tyler's wish was to fly to Florida to spend some time at Walt Disney World as well as checkout the Kennedy Space Center.  Things didn't go exactly as planned thanks to Hurricane Matthew making an appearance but in the end everyone had a great time.      
Tyler's Wish kicked off with a fun day at a San Francisco Giants Game. Tyler, his twin brother Tayler and a couple of friends were met outside of AT&T Park and sent on a scavenger hunt throughout the Park that concluded with the boys finding their seats for the game.
About a week later we wished the family Bon Voyage with a sweet send-off party at Dickey's Barbecue. We were so happy to be able to give the boys I-Pods and some games to keep them busy on their flight to Orlando.
This is where the adventure really began for Tyler and family. Originally we had arranged for the family to not only have fun at Walt Disney World for a couple of days but we had also arranged for lunch with an Astronaut and a special tour at Kennedy Space Center. Unfortunately Hurricane Matthew had other ideas. While in Florida, both Disney World and Kennedy Space Center were closed due to Hurricane Matthew hitting the coast of Florida. Team Tyler had to kick into action booking new flights and transportation as well as extending their hotel and car rental as the flight back was canceled. Thanks to everyone who helped make all these last minute arrangements. Thanks also to Westgate Resorts and Elite Limo for working with us to make all these last minute changes.
Luckily Hurricane Matthew passed through the Florida Coast rather quickly so we were able to get the family home with only a one day delay.
A special thank you to the Orlando Pioneers for meeting Tyler and his family at the Airport and making them feel so welcome.