Ellia S' Wish – 2015, California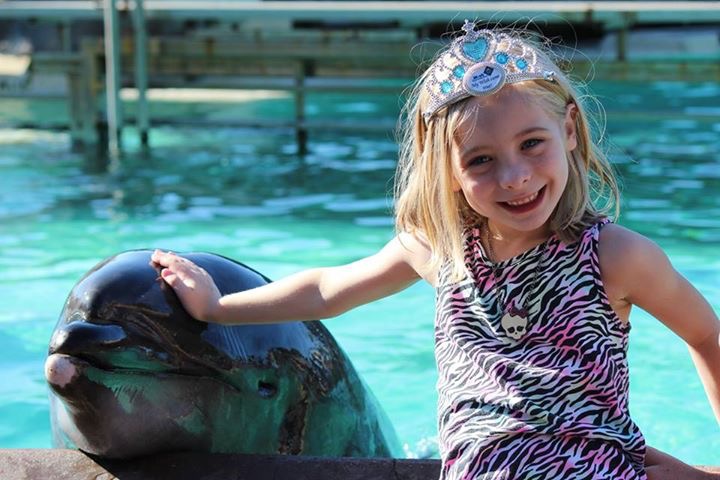 Ellia's wish started out with a wonderful "reveal."  While big sis Kylinn was saving Fairfield, Ellia was "kidnapped" and brought to have her hair and nails done with some of her Monster High buddies.  While at the salon, Ellia was told that her wish team was making her wish come true by sending her to beautiful San Diego where Ellia really wanted to meet a dolphin.  Ellia and her family had a wonderful adventure in San Diego.  Her adventure included a day at the San Diego Zoo with an awesome behind-the-scene tour where she even got to feed some flamingos.  She spent another day at SeaWorld where she ate lunch next to the orcas and of course, got to meet her dolphin.  She enjoyed a day at the San Diego Safari Park, even in the pouring rain, seeing the animals and especially feeding the Conure parrots.  And of course, what trip to San Diego would be complete without a day at the beach (after a quick tour of Birch Aquarium)?
Ellia's wish team was also able to work some extra magic when the family returned home and secured her a meet and greet with the Kratt Brothers (best known for their PBS shows Wild Kratts and Zoboomafoo) after their show in Sacramento.  To top it all off, Ellia got all dressed up in a Monster High costume from Evangeline's in Old Sacramento, and then headed to her "monsteriffic," Monster High Party at Monster Mini Golf in Rancho Cordova.