Ryan's Wish – 2018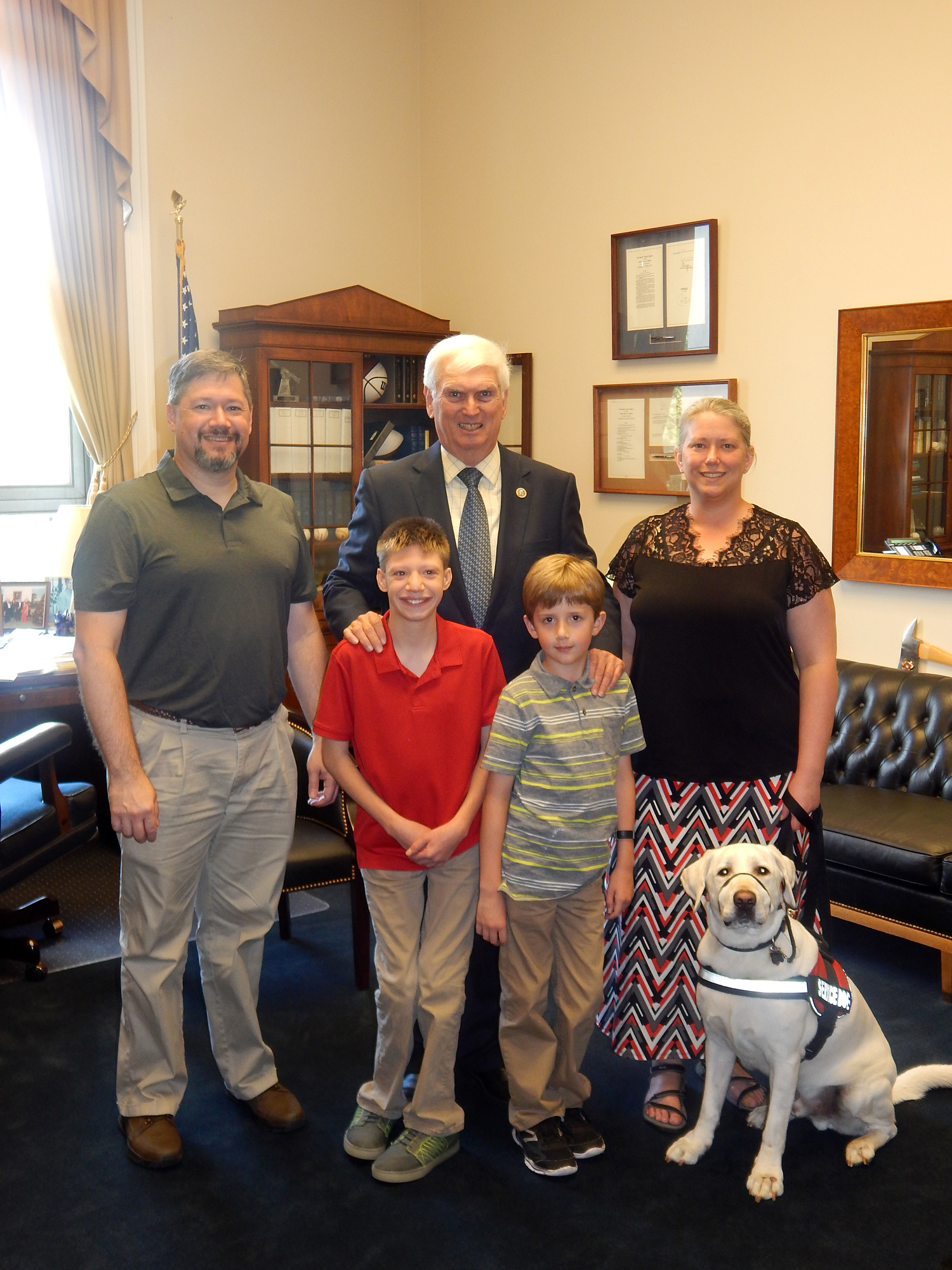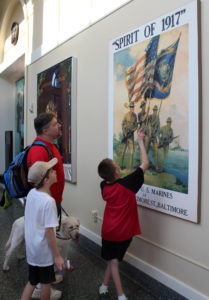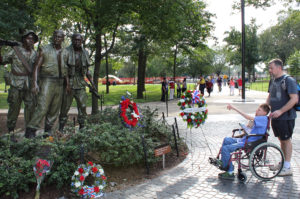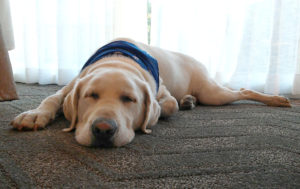 For Ryan, visiting Washington, D.C., was all he could think about and the biggest wish of his young life. Born prematurely, Ryan suffers from health issues, but that doesn't seem to slow him down. He is full of energy and excitement whenever he is asked about Washington, D.C. We are certain he could win a presidential trivia contest!
This-13-year-old LOVES all things presidential. When The Wish Connection first interviewed Ryan his enthusiasm was contagious. When we asked him questions and he communicated his answers by drawing elaborate sketches. We asked him if he could go anywhere, where would he go. He said Washington, D.C. and then drew the White House. We asked him if he liked school and he immediately started drawing his school. After our interview it was apparent this was the perfect wish for Ryan, his Dad (David), Mom (Marie), Brother (Alex) and service dog (Shadow).
This wish was only possible with the hard work from 12 AT&T employee volunteers, four of them with spouses and children in tow. Many of the services and material were donated from local businesses in Tennessee and DC. (See donor list below.)
This wish included a reveal party decked out with the Bearden Cadets, limo ride to the airport (escorted by the Knoxville Police Department), Washington, D.C. welcome party hosted by our Telephone Pioneer D.C. partners, a private night tour of The White House escorted by Tennessee Congressman John Duncan, a private tour of the Capitol building with John Duncan, a private tour of the Smithsonian Zoo, and a private tour of Mount Vernon where Ryan laid a wreath on George Washington's grave. This wish of a lifetime also included transportation, meals, paid admission to many attractions and a COMPLETE BEDROOM MAKEOVER for Ryan's bedroom. His room was transformed into the Oval Office. All parties and events were covered by several media groups including WBIR TV. Once the family returned, they were treated to a private painting session at Painting with a Twist Farragut where they all painted the Washington Monument.
"Wow!" Ryan was thrilled to see his new bedroom. Stepping into his very own Oval Office, he was in awe of all the enhancements the team of volunteers had carefully installed. Every detail reflects the theme, right down to the Presidential Seal placed on the door. The red, white and blue décor includes drapes, rugs and throws. A map of the United States hangs over Ryan's bed. Commemorative quarters from each state are embedded in the map. An original oil painting of the Capitol Building was painted by local artist Adam Malin and is the centerpiece along one wall. Flags, books, and photographs complete the look.
Ryan has always been fascinated by presidents and monuments; he loves drawing pictures using coins, paper money, and photos as models. "He'll grab any scrap of paper and start drawing," said David. "Seeing the sights was a big deal for him, and for all of us. We are so appreciative of everyone's efforts to make his wish come true."
David called the transformation "Beautiful," saying, "For Ryan, having seen the Oval Office in person and then coming home and being able to live in his own version is great!
And who did Ryan dress up as for Halloween? Abraham Lincoln ?
Thank You to the following for partnering with The Wish Connection and making Ryan's wish an amazing success:
Marriott Wardman Park Washington DC $1,800
Judi Jensen Knoxville $800
Knoxville Limousine $400
Painting with a Twist Farragut $160
Everything Iced Bakery Knoxville $125
Pi Pizzeria Washington DC $50
Potbelly Sandwich Shop Washington DC $50
Shake Shack Washington DC $50
Chick-Fila-A Washington DC $40
Benjamin Moore Knoxville $35
Home Depot Knoxville $35
Fedex Knoxville $20
Party City Knoxville $20
High School Color Guard Bearden
Adam Malin Knoxville Artist