Olivia F's Wish – 2016, California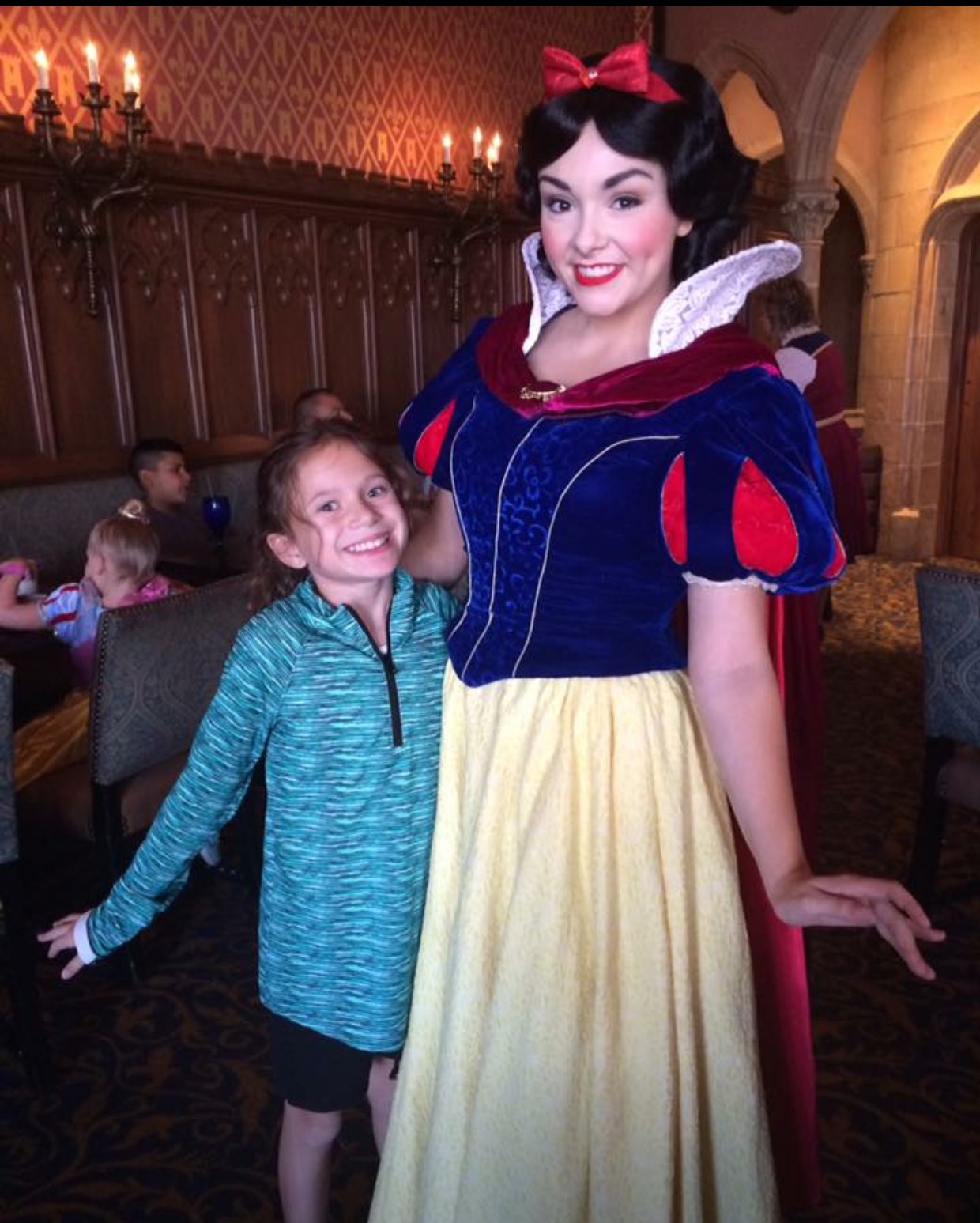 Olivia has the perfect princess pose, don't you think?  For Olivia's Wish the team in California was so excited to send Olivia and her family to Florida to enjoy holiday time at Disney World.
To kick things off, Team Olivia put together a wonderful kick-off party themed after her favorite singer Lady Gaga.    Olivia arrived in her new Lady Gaga gear and was met by press and paparazzi, all sporting press passes.   All the attendees had tickets and  VIP backstage passes for "Olivia's Wish Party".  It was at the party that Olivia was informed, by our special guest star the Little Mermaid herself, that she would be heading to Disney World.
Once the family arrived in Orlando, they were greeted by our friends at the Orlando Pioneers who gave Olivia lots of presents.   The family then headed to Disney World where they stayed at one of the Disney Resort Hotels.  Team Olivia made sure that Olivia arrived to more gifts in her room including the all important Mouse Ears.
Once inside the parks, the team had some fun experiences set-up for the family.   We hear that Olivia's favorite was meeting all the Princesses while dining at Cinderella's Castle.   She also loved attending Mickey's Holiday Party in the Magic Kingdom complete with carolers, cookies and cocoa and even snow.   The evening ended with a visit from Santa himself.
Thank you to team Olivia and the Orlando Pioneers for helping make Olivia's wish come true.