Matthew P's Wish – 2011, San Antonio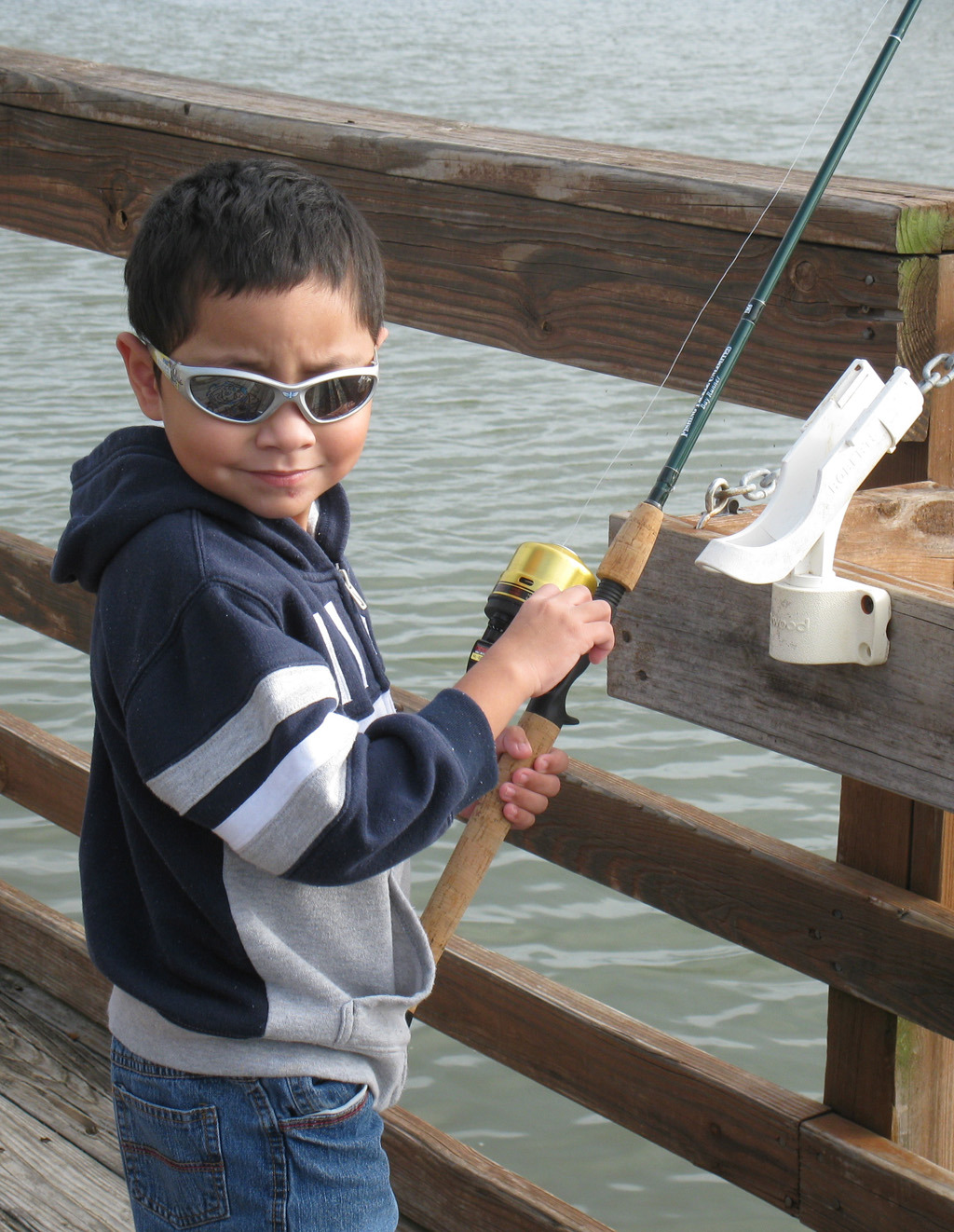 Matthew and his grandmother were whisked off to the San Antonio airport in a huge limo, where they boarded a Southwest Airlines flight to enjoy an incredible wish weekend that he will never forget.
Matthew was greeted by such wonderful Southwest Airlines employees. He even sat in the cockpit and received a bag of Southwest goodies, including a cap with pilot wings! Upon arrival at the Hilton Americas Hotel in Houston, Matthew and Maria were greeted by a wonderful staff, Aimee and Eddie Fite (hosts for the weekend), and one of our very own AT&T Pioneers – Janine – and her daughter. He was showered with a warm welcome, super hero gifts, and party food. The chef even paid him a special visit and brought him a real chef's hat.
On Saturday, Matthew was taken to the Children's Museum and the Cockrell Butterfly Center! Destiny would be his host for the morning as he toured the museum and actively participated in many projects. After this wonderful adventure, Matthew and Maria went to the Butterfly Center and met with Nancy. She was a gracious host as she led Matthew behind the scenes to look at bugs, crickets, Madagascar cockroaches, butterflies, and more! Matthew even took newly hatched butterflies from the cocoons and set them free in the butterfly center. Later that afternoon, Matthew and Maria were taken to the Houston Aquarium for a wonderful dinner while sitting right next to a massive aquarium. He enjoyed a personal tour of the facility that included visiting and feeding one of the white tigers and touching stingray.
On Sunday, Matthew was taken to Sea Center Texas where he caught several fish, touched a crab, and learned how fish are born at the hatchery. After Matthew had his fill at the Center, we travelled to the beach where Matthew was able to swim, feel the sand beneath his feet and jump over all the waves! Before the day ended, however, Matthew was visited in his room by none other – Spider Man, one of his most favorite super heroes. Matthew was so scared at first, he hid under the bed. He soon warmed up a bit, talked with Spider Man and showed him all his latest toys and gifts.