Kylinn S' Wish – 2015, California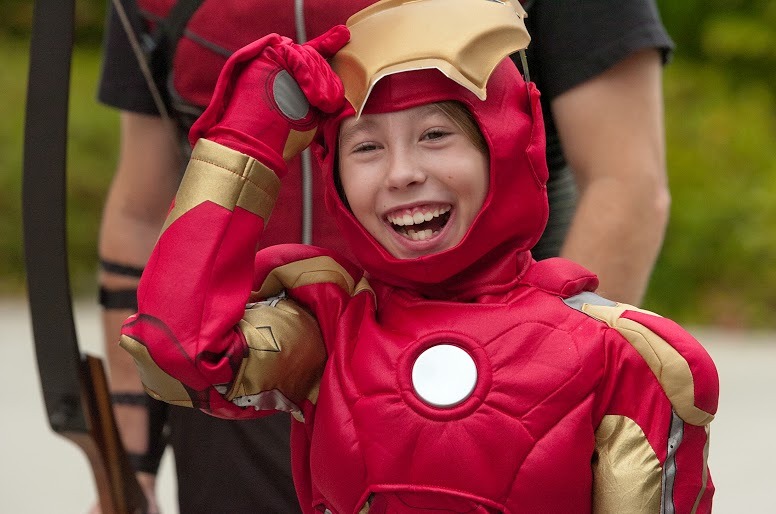 Kylinn's wish was to fill in for Tony Stark (aka Iron Man) for a weekend.  Her wish team made her dreams come true by having her and her fellow Avengers save the City of Fairfield where she even received the Key to the City from Mayor Harry Price.  She rounded our her first day of crime fighting with a Shopping Spree at Solano Town Center and a party at MINI of San Francisco.
The next day Kylinn and family headed out to AT&T Park in a limousine where she to kept the crowd safe during a Giants Game. The Giants' mascot Lou Seal even stopped by to thank our superhero.  Day three had Kylinn enhancing her scientific expertise with an incredible behind-the-scenes tour of the California Academy of Sciences in Golden Gate Park. Kylinn finalized her training the following day by checking out all the hands-on experiences at the Exploratorium in San Francisco.
Of course, we had to keep our superhero fed so she ate some amazing meals (including some AWESOME desserts) at Buca di Beppo and the Rainforest Café.  Kylinn's heroics made the news as well.  Here are links to some of the media coverage of our Iron Girl.
http://www.dailyrepublic.com/news/fairfield/9-year-old-hero-saves-fairfield-from-evildoers/
http://www.fox29.com/u-s-world-news/13856459-story