Kira H's Wish – 2015, California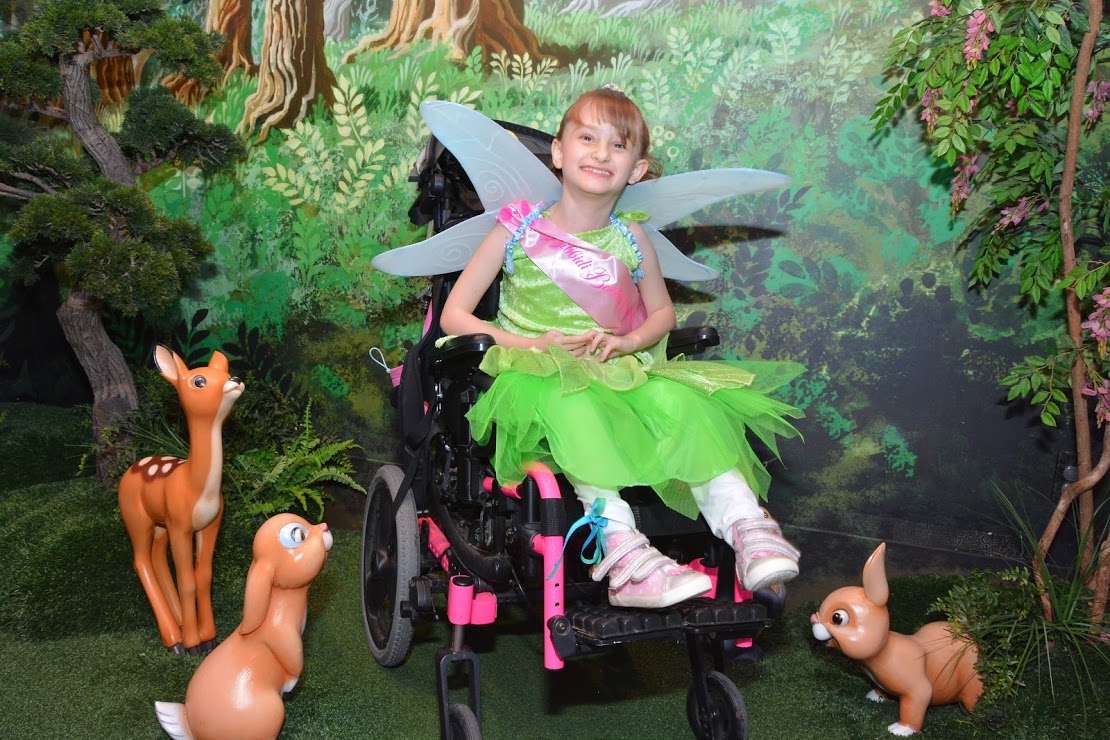 Kira is a extraordinary young lady and while she doesn't speak words, she communicates very clearly with her beautiful smile and expressions.  She loves bright colors and sounds so what better place to visit than Disneyland in California.
Kira's wish team was able to make her dreams come true by sending Kira and her parents to Disneyland where they stayed at the Grand Californian Hotel.  While in Disneyland, Kira had a makeover at Bibbidi Bobbidi Boutique (we think she makes a beautiful Tinkerbell).  She met many princesses and even dined at Ariel's Grotto.  Kira also enjoyed watching the very colorful "World of Color" show and  "Paint the Night" parade.
Upon her arrival home, Kira's wish team was able to present her with a special surprise, an activity table specially made so that her wheelchair will fit underneath it.  Now Kira can reach in and play with sand, water or whatever else her heart desires.
Thank you to the AT&T Employee Resource Group FACES for helping TWC make Kira's wishes come true.