Kaitlin S' Wish – 2010, San Antonio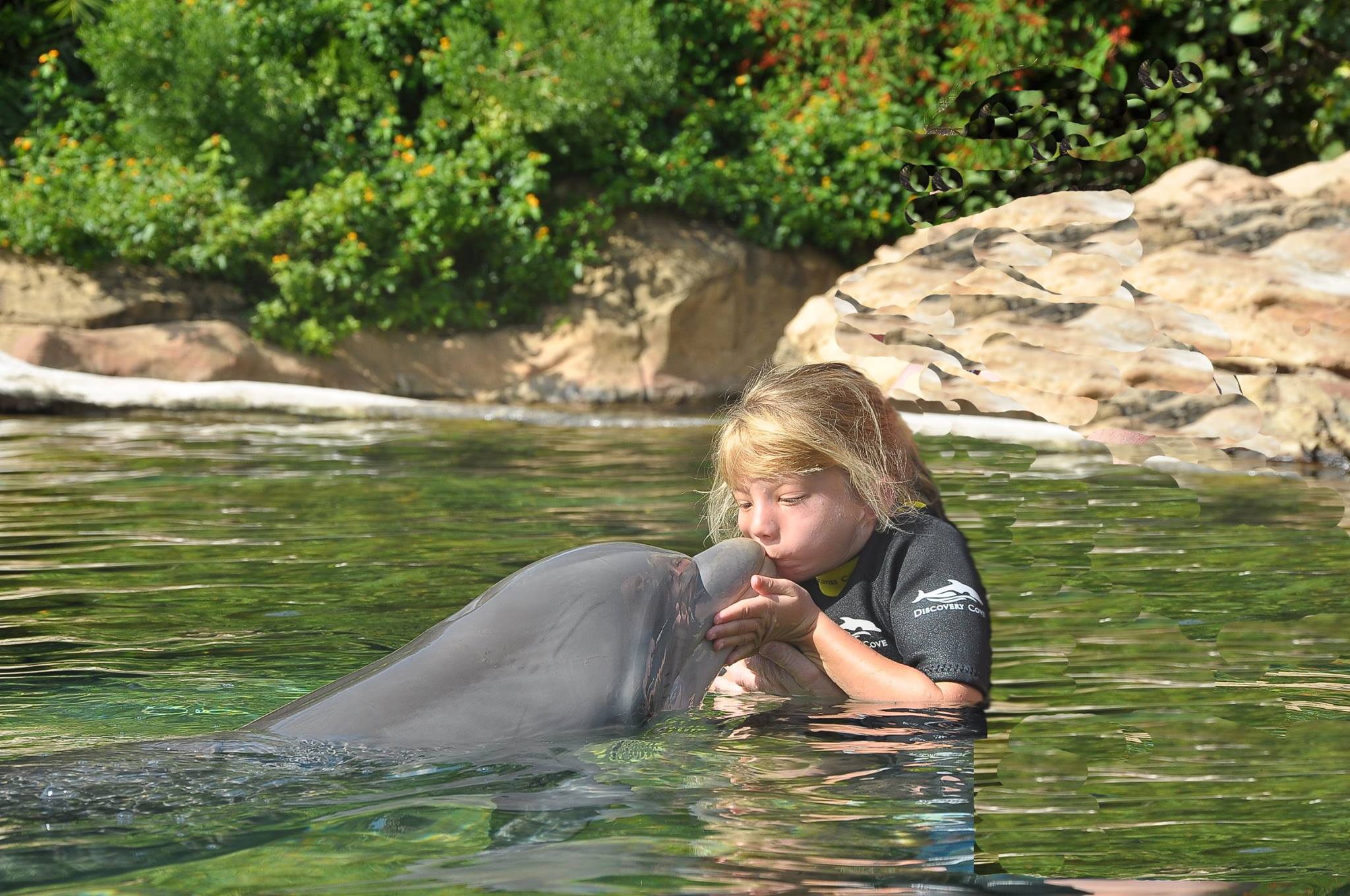 Kaitlin experienced the trip of a life-time when she went with her best friend Erik to Orlando to swim with the dolphins!
Her wish finally came true in August 2010. Kaitlin's family and friend stayed at the Hilton Garden Inn, where the rooms were beautiful and everyone treated her like royalty. They spent all day Saturday at Aquatica where everyone played hard, swam and had a wonderful time. Kaitlin was then delivered the perfect wish on Sunday when she visited Discovery Cove. She swam with Dot, the six-year old dolphin. Its skin felt like leather. The family swam with different colored manta rays and snorkeled with the fish in a pristine setting. The day was truly magical.
The staff at Discovery Cove was outstanding and the park was a paradise. A special guest visited Kaitlin. Guess what it was? It was an Ant Eater…can you believe that? Its fur felt like a brush and she was 6-months old. At the beginning of Kaitlin's wish, Kaitlin asked her dad if she would ever get to go on a vacation that didn't include going to a doctor. Sunday night her dad told us this was the perfect wish, nothing could have made it better (and Kaitlin didn't have to see a doctor on this vacation after all)!!