Johanna R's Wish – 2014, California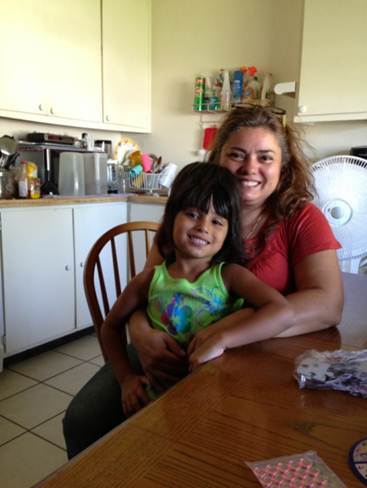 Johanna is a wonderful 6-year old young lady who is challenged by a chronically-debilitating medical condition. Johanna loves the Disney Princesses and also loves animals!
Because of her love for Disney Princesses, Johanna's Wish included an amazing trip to Disneyland to see her favorite Princesses! Johanna's Wish Team partnered with Marriott to provide Johanna and her family (including 4 brothers and sisters) a 2 bedroom penthouse suite at the Marriott Residence Inn—Main Gate (right across the street from Disneyland) for four nights!
When Johanna and her family arrived in Anaheim, they were met by AT&T Pioneer and Women of AT&T volunteers where they were welcomed to their suite, provided special gifts, and given a guide to the Disney Parks. Johanna and her family also enjoyed a day at Knott's Berry Farm!
But, Joanna's wish wasn't over yet!  When she arrived home, the Wish Team had yet another wonderful long weekend adventure for her. Because of her love for animals, Johanna and her family were whisked away to the San Francisco Bay Area to experience an amazing party at the Oakland Zoo, complete with a behind-the-scenes tour with the animals. She enjoyed all the comforts of the Embassy Suites, including the indoor pool!  And, her wish was topped off by a day at in the AT&T Suite at AT&T Park watching the San Francisco Giants play!