Gianna's Wish – 2014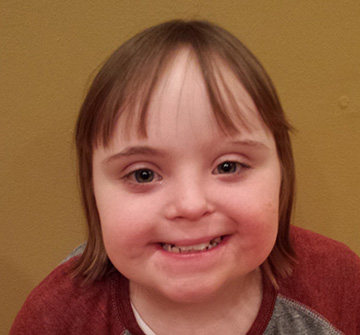 Gianna lives in Berlin, NJ, loves Katy Perry and is an avid cheerleader! Gianna also loves amusement parks and "scary" rides, water parks, cookies and candy. Her favorite color is pink and Gianna absolutely adores her younger sister.  Gianna is very outgoing and always has a smile on her face.
Gianna's Wish Team prepared an amazing wish experience that included a special VIP package to the Katy Perry concert in Philadelphia, PA where Gianna met Katy Perry and spent time with her backstage!  The VIP package made Giana feel like a STAR! 
But, Gianna's wish wasn't over.  Several weeks later the Wish Team provided the second half of the wish – an amazing trip to Hershey Park, PA where she rode the exciting rides at Hershey Park, visited the Hershey Chocolate Factory, and enjoyed all the fun at the Hershey Inn!