Faith B's Wish – 2014, San Antonio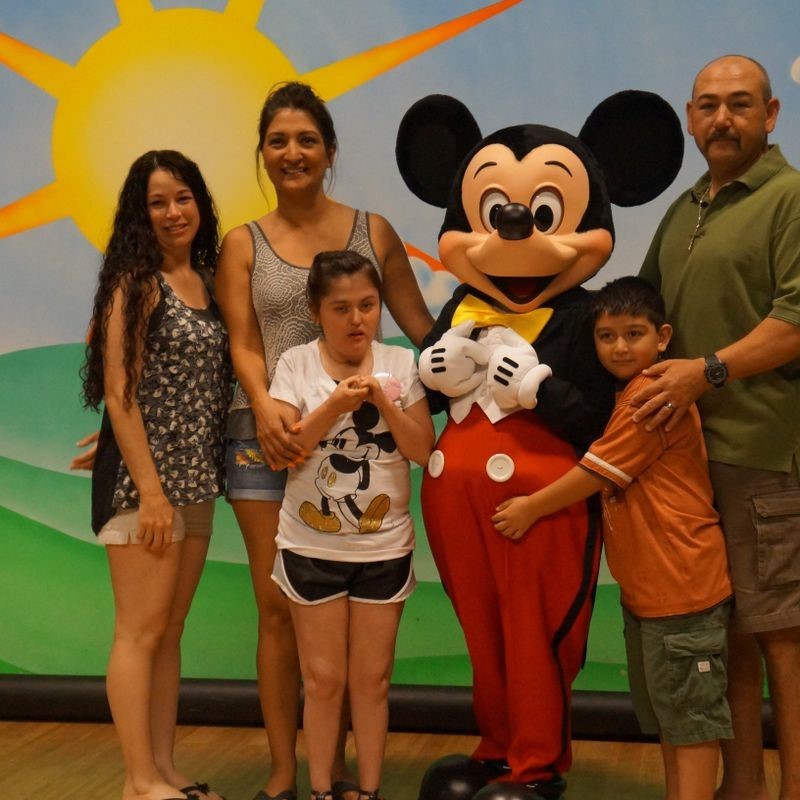 At 16, Faith is a Disney Princess in every way!  When the wish team interviewed her, there was never a doubt she was ready to see Mickey and Minnie Mouse at Disney World. 
She is a beautiful "girlie girl" who loves to have her nails done at all times, and loves to wear character dresses and t-shirts. She has a passion for music and watching videos of her favorite characters.  Before Faith left on her trip, she was hosted by the Wish Team at Grimaldi's.  They gave her a send-off party she would never forget.  She definitely received the VIP treatment.  Mickey and Minnie were waiting for her when she arrived.  Beautiful balloons and gifts surprised sweet Faith and her brother.  
During her visit to Disney World, Faith met so many of her favorite characters up close and personal: Goofy, Snow White and The Wizard, OH MY!!  But it was truly magical when her wish to meet Mickey came true.  Faith had the time of her life!  When Faith safely returned home, we celebrated with her and her family at El Chaparral.