Ellie's Wish – 2018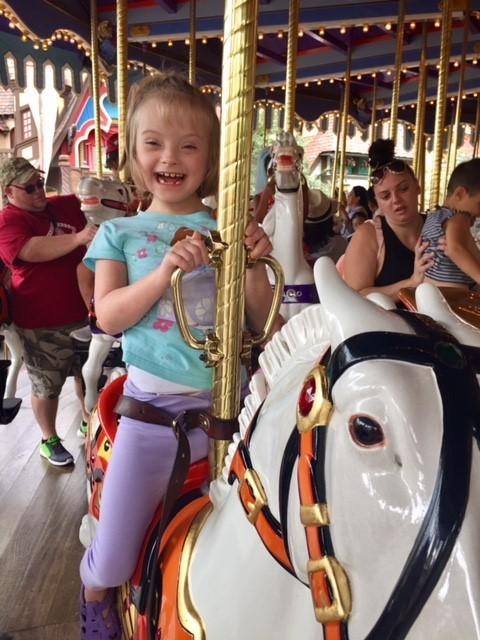 To initiate her wish, The Wish Connection team members interviewed Ellie to discover her unique personality and interests. Ellie expressed a love for the beach, a fascination with carousels, and an endearing admiration for princesses. The team quickly discovered Ellie's incredible enthusiasm for "The Wiggles." With these insights, the team jumped into networking and researching, establishing the key elements to fulfill a whimsical and personalized wish. A beach-themed adventure began to take shape. The team investigated the Wiggles' tour schedule and confirmed a live show in the USA during June 2018. The wish team made arrangements to send Ellie to California, where a grand beach adventure synchronized with the Wiggles concert, among other plans, to fulfill the wishes of "Princess Ellie."
Princess Ellie enjoyed a magical morning at Huntington Beach, playing in the sands at the edge of mermaid waters. Onward Princess Ellie adventured to a celebration in her honor at Twine Park. A train toured the princess around the kingdom of the park, and Ellie played in a bounce "castle" before enjoying cupcakes and a whimsical visit. Princess Elsa of Frozen graced the event in Princess Ellie's honor. The two princesses instantly became besties.
After a royal night's rest, Ellie embarked on a theme park adventure at Knott's Berry Farm. Anaheim Hilton provided a suite for Ellie with a stunning view. After a day of carousel rides and play, the princess watched from her royal balcony as magnificent fireworks flashed across the sky.
Ellie's wish culminated with her arrival at the live Wiggles show where she was greeted as a VIP, meeting and spending time with the cast before the show.
A "Welcome Home" party concluded Ellie's wish-experience. Princess Ellie discovered a new sandbox in her backyard upon arriving home, where she can build castles every day, remembering the experience of her wish.