Daniel R's Wish – 2012, California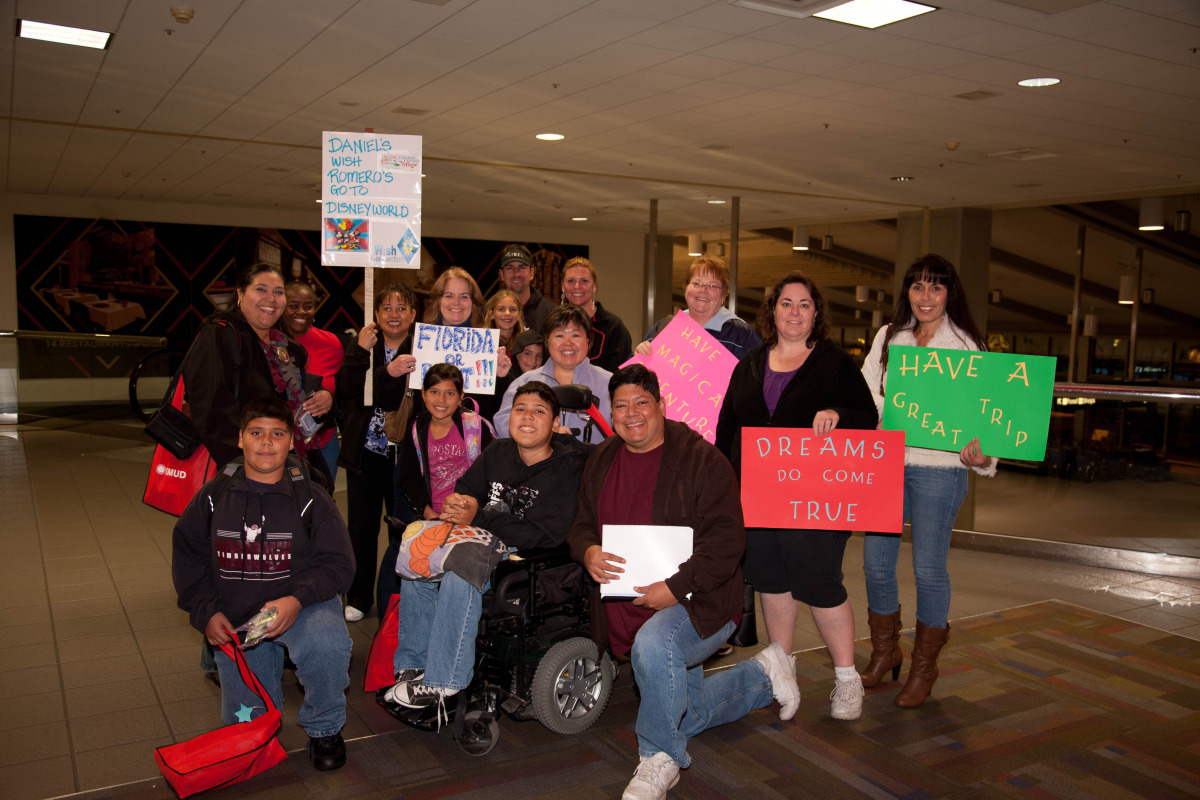 Daniel is 13 years old and has a life-threatening medical condition that effects boys only and occurs in about 1 out of every 3,600 male infants. Daniel lives in the Sacramento, CA area and his wish is to go to Orlando and visit all the big parks (Disney World, Universal Studios, Sea World)! Daniel also loves the Lion King Musical, Harry Potter and Indiana Jones.
Daniel's Wish Team, working with dozens of volunteers from a local high school drama club and sports team, created an incredible wish experience that combined ALL of Daniel's wishes. The Wish Team arranged to have a stretch limo pick up Daniel and his family and bring him on an Indiana Jones treasure hunt that took him back and forth through the town. He even made a stop at the Sacramento Zoo and enjoyed a behind-the-scene tour during his treasure hunt. Daniel's treasure hunt ended with the limo dropping him at one of the AT&T facilities in Sacramento where he was met by local student actors playing every Harry Potter role imaginable. Daniel was in awe as he stepped out of the limo and into the world of Harry Potter. It was all a huge surprise when well over 100 volunteers, dressed in the Harry Potter theme, welcomed Daniel to the building which had been completely re-done as the Harry Potter world. The Wish Team worked with local AT&T employee resource groups and the AT&T Pioneers to make this happen!
But, Daniel's Wish had just begun. The next weekend, the Wish Team said "Bon Voyage" as a plane whisked Daniel and his family to Orlando, FL to have an amazing week at Walt Disney World, Universal Studios, and SeaWorld. Daniel was greeted in Orlando by the AT&T Pioneers who helped him gather his bags and make his way to the Give Kids The World resort. When Daniel came home, his wish continued – the Wish Team arranged for Daniel and his family to see The Lion King Musical live and on stage in San Francisco!