Conrad T's Wish – 2015, San Antonio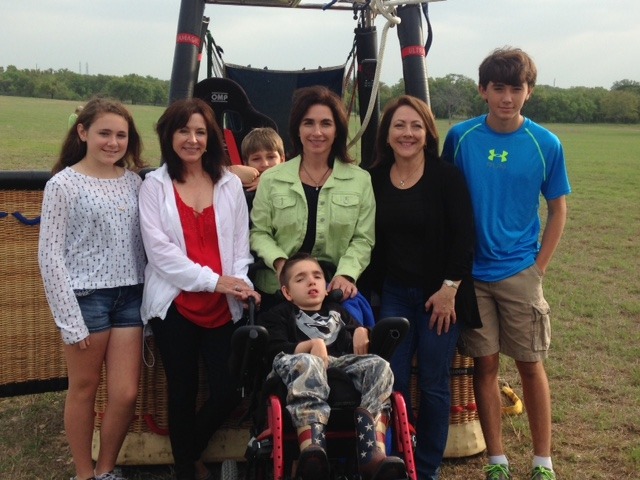 Conrad's wish had a delightful start when he and his family joined us near Horseshoe Bay to board a hot air balloon from Auspicious Balloon Flights!  The wind played havoc with us but he was able to tether with his mom and brother. The balloon was spectacular in color. 
The next day Conrad was driven to the airport in a limo by Elegant Limousine & Charter, and greeted by Southwest Airlines, friends and family. He would soon be off to Park City, Utah for a skiing adventure and to see snow for the very first time!  When his family landed, they saw many AT&T employees who welcomed them with open arms, and helped guide them to their rental car and hotel.  Westgate Resorts played the most gracious host to Conrad and his family. What a surprise they had when they arrived.  Their room was upgraded to a 4-bedroom suite with a fully stocked kitchen and a fantastic view. They were well-taken care of and catered to each and every day of their stay and treated like VIPs! They went down-hill skiing for two days and on a horse-drawn sleigh ride.  Wow, they experienced an adventure of a lifetime!