Alejandro T's Wish – 2010, San Antonio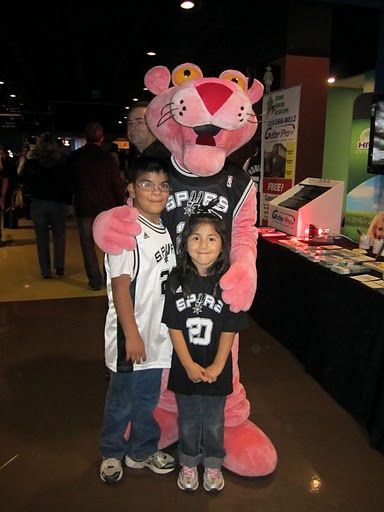 Alejandro loves sports and especially watching the games LIVE!
The Wish Connection was blessed, yet again, to receive an outpouring of donations to give Alejandro a wish experience he would never forget. First, a birthday and wish send-off party at Peter Piper Pizza. Then, a dinner at the University of Texas Clubhouse, lunch with the Texas Exes, and a University of Texas Longhorn football game in Austin.
Next, a trip to Carlsbad, CA including accommodations in a Penthouse Suite at the Sheraton and tickets to LegoLand and the SeaLife Aquarium. Then, another trip for a Cowboys football game at Cowboy Stadium in Dallas! Last, but not least, an autograph session with Manu Ginobli and front-row seats for a Spurs Basketball game! Thank you to all who made these things possible!